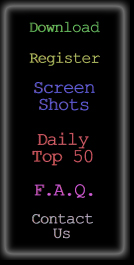 Current Version:
1.5
Copyright ©2001
Thank you for your interest in Matchtrix 1.5!
Instructions: Click on the download link below to begin download, when prompted, choose Open or Run From Current Location. Setup will begin automatically when your download is complete! After installation, you can run Matchtrix by going to your start menu, and looking under programs for Matchtrix!
Matchtrix is featured at these great software sites:
downloads.zdnet.com - www.filetransit.com
www.supershareware.com - www.win-shareware.com
www.fileclicks.com - www.32bit.com - www.superfiles.com

And Many More!